Keep it Safe
EaziCard is a slim, lightweight aluminium RFID card protector that allows you to easily store and access multiple cards.
Keep your cards safe against bending, breaking, scratching and unwanted RFID wireless communications.
What is RFID?
Radio Frequency Identification (RFID) allows you to easily make payments while tapping your card against a card reader. However, this also makes you vulnerable to fraud and unwanted transactions. EaziCard protects your cards against unwanted RFID skimming, preventing your cards from being copied and monies being withdrawn.
EaziCard™ WALLET
Store up to 4 embossed cards and up to 6 flat cards in the card holder. Store additional non-RFID cards inside the wallet pockets, along with business cards and receipts.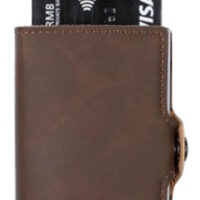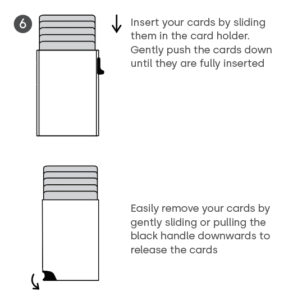 EaziCard™ STACKER
Store a mix of up to 20 cards in the card holder. Keep bank notes inside the handy money clip, which can also be removed when not in use.